One of my biggest fears in life is to not reach my potential," says Mia Kang. Maybe we could all use a little of that fear, if we could only do with it what Kang has: use it as fuel for her blazing ambitions. Not only is Kang an in-demand model, she's a passionate advocate for size diversity in fashion, and a professional Muay Thai fighter who credits the sport with helping her recover from her eating disordered past.
Kang was born and raised in Hong Kong, the daughter of a British father and a South Korean mother. Both her parents are academics who taught Kang to value learning for its own sake, and not just as training for a job. Kang began modeling at 13 , and quickly started working for major fashion brands and publications.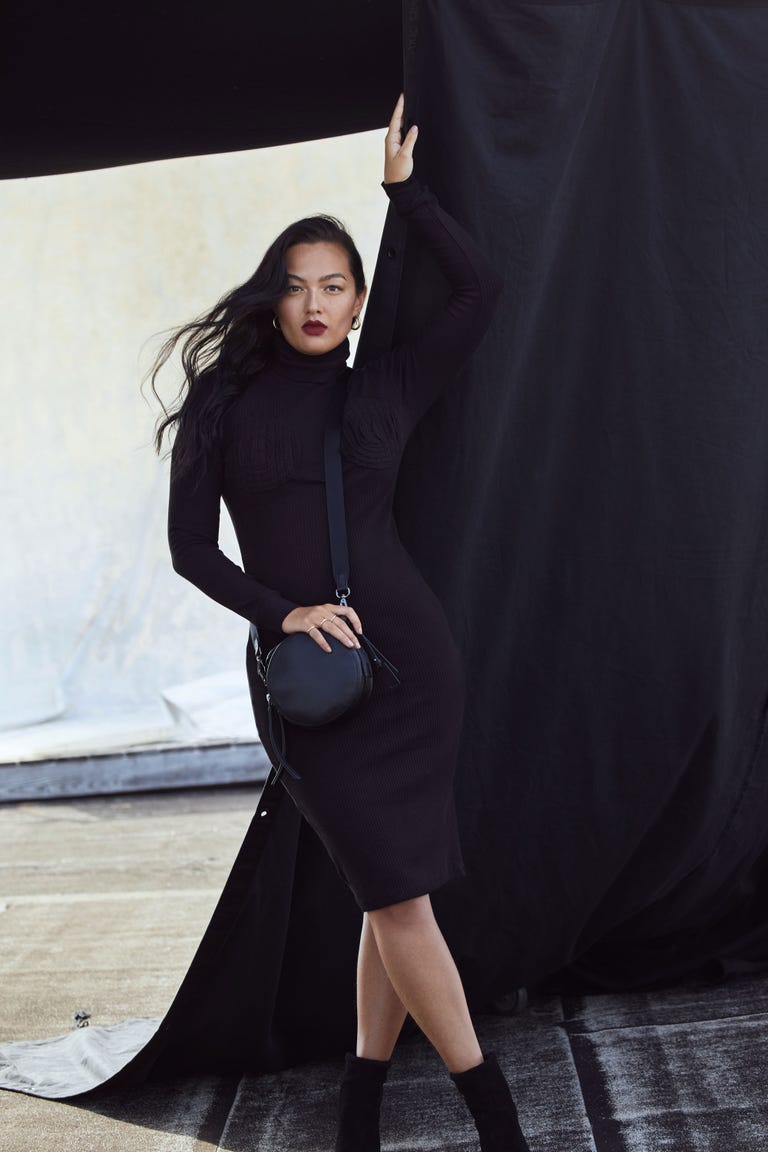 "For 27 years of my life, I not once looked in the mirror and was happy with what I saw," Kang recalls. "At my absolute lowest point, when I really hit rock bottom, I was contemplating suicide. Because I thought if I have to deal with these feelings, this dread, this guilt, this self-loathing every day, I would rather check out."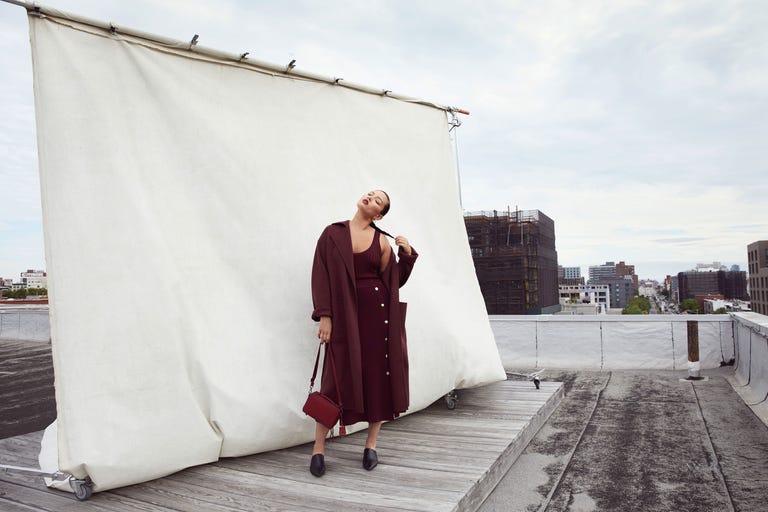 Eating disorders are pernicious diseases; by some estimates, anorexia has the highest mortality rate of any mental disorder. Thanks to healthier coping strategies, Kang today is more optimistic than ever before. Although she cautions that recovery is "always an ongoing process," she says, "I 100% believe in the possibility of rewiring your brain and reprogramming yourself over time. I hope that everybody suffering from eating disorders knows that it gets better."
"You have to step into a ring or step in front of an opponent with 100% self-confidence."
Kang's recovery started with martial arts. In 2016, after she was told to go on an all-liquid diet for ten days ahead of a swimsuit shoot, Kang felt worse than ever. She asked for time off and went to Thailand for what was supposed to be a ten-day break. There, she noticed a gym for Muay Thai, or Thai boxing. At first, she approached the sport with weight control as her primary goal. But she grew to love the discipline and technique, and the new strength and centeredness she felt in her body. "I started training every day, then I started training twice a day," she recalls. "I then decided to move into the gym and live with all the local fighters and trainers there. I didn't know where I was going with this, I just knew that tomorrow, it's what I want to do, because it makes me feel really good."
Ten days stretched into nine months, during which time Kang let her body gain weight, and she started re-learning how to eat. "I lived my whole life thinking that food was a reward for starvation," she says. "Here were these people going, 'No, you need to eat more meat because you just did training, and you need to have rice because you have to have energy for training later.'"
At her new, strong size, Kang has shot for Sports Illustrated's coveted Swimsuit Edition, and she's working with bigger brands. And although modeling remains her focus for now, she recently won her first professional Muay Thai bout by technical knockout.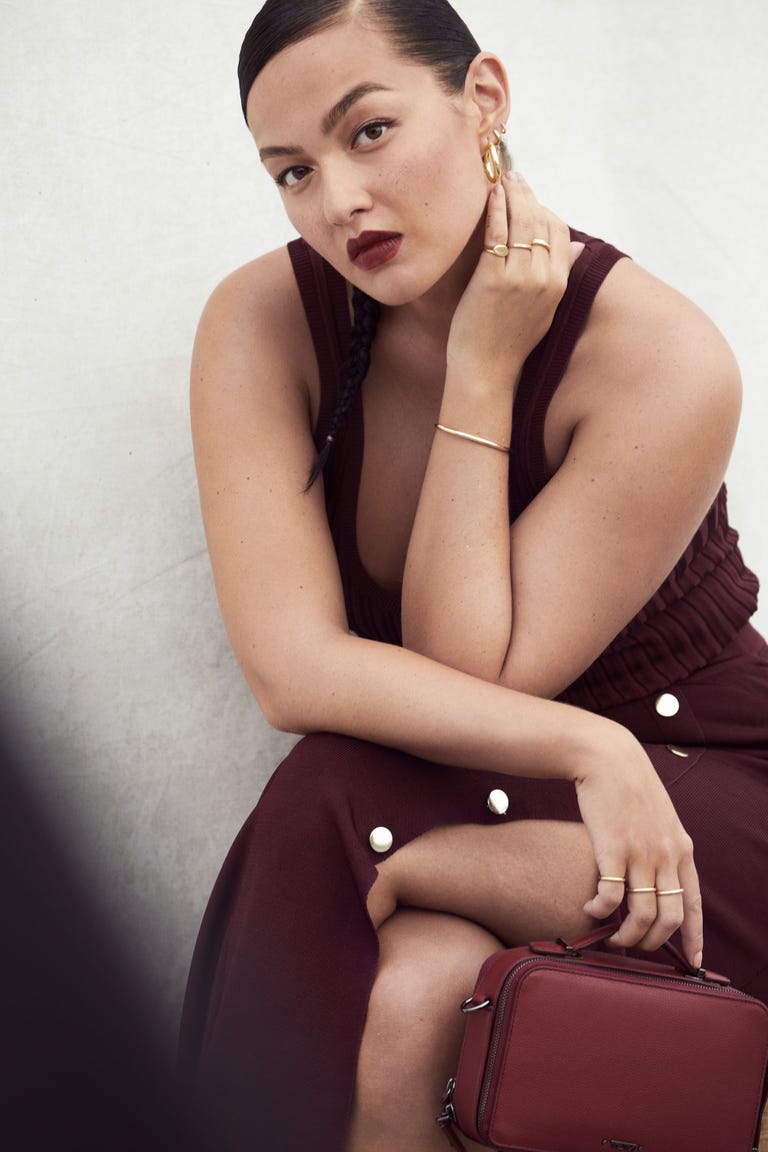 Kang today emanates a quiet confidence, and the kind of self-security that is the opposite of ego. For that, she credits martial arts. "Even now, in this sport, every day there's something that I learn that I can apply to the rest of my life," she says. The lessons mostly center around humility, and are mostly delivered in the form of a series of powerful blows that you have to get up from. She finds it a useful break from the physical scrutiny of modeling, and a reminder that her body is valuable for its strength and skill, not just for how it looks. "Especially as a woman, I didn't even know that I was capable of this kind of strength," she says. "It broke boundaries in my brain."
Kang isn't sure why the modeling industry still upholds a size-zero ideal, but she wants to do whatever's in her power to create change. "I don't know where it comes from, but all I know is, as a part of the machine, I feel a responsibility and a duty to try and correct it," she says. "Because I did contribute to it. I was the girl in the magazine, I was also putting that image out there, so I definitely feel a responsibility to put the imagery out there that I wish I'd seen as an impressionable teenager."
Styled by Marina Munoz, Hair by Nicolas Eldin, Makeup by Tracy
This article was originally posted on Harpers Bazaar
Minor changes have been made by the Quiet Curator editors.